Site123

What is it?
Site123 is a free website builder. If you wanted to find a good alternative to Wordpress that is also free, Site123 will be one of the first to appear. The site claims to be free for you to build websites and it will even give you templates to work off of if you are new to building sites.
PROS:
Easy: If you are a beginner and you need to find an easy site that will allow you to branch out to create your own website, Site123 is one of the easiest to navigate.
Good support: The support that you get on the site when you have questions or concerns are amazing. You will never be left on read and you will always get a fix to whatever problem you might be having.
Trust worthy: You never have to worry about something breaking down or someone hacking into your site because Site123 makes sure that you are completely and fully protected.
CONS:
Pricey: While it is completely free to build a basic site, you do have to spend up to 10$ to advance further into the building and creating process.
Simple: It's good that it's simple to understand and work with, but it's not good to look simple. You want to create a site that looks nice, not one that looks like it was pasted together with a few random clicks.
Not a lot of layout choices: Because the site does require you to pay more for more features, you shouldn't expect a lot of creative freedom with Site123. You get bout 3 or 4 basic layouts for free and the rest you have to pay for.
Site: https://site123.com
Wix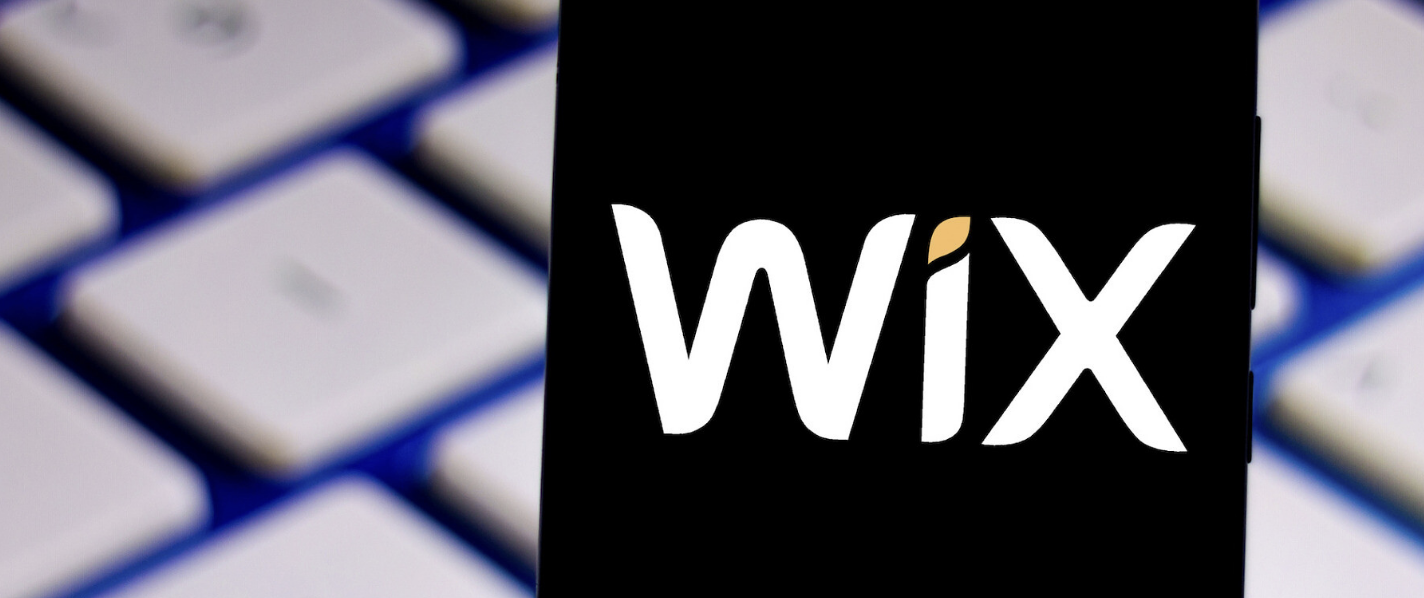 What is it?
Wix is one of the most popular website builders. If you haven't seen an advertisement telling you to work with Wix, you probably haven't been paying attention. A lot of people and celebrities alike swear by the site, but is it any good?
PROS:
Drag & Drop: You can easily create a custom website using the drag and drop features available in the Wix builder.
100s of templates: You can make a website that is completely and uniquely yours with one of the dozens free templates available.
App section: There is an app section within the site that allows you to add special features like games, photos, and tweets.
CONS:
Slow: The site and the builder alike are going to run a lot slower than the other site builders you might run across.
Outdated: Wix hasn't tried to update the HTML used in the site builder in a long time. This means the site is outdated.
Harder to reach people: You might have a site that looks amazing and you might be publishing amazing content, but it's going to be harder for people to find you.
Site: https://www.wix.com/
Blogger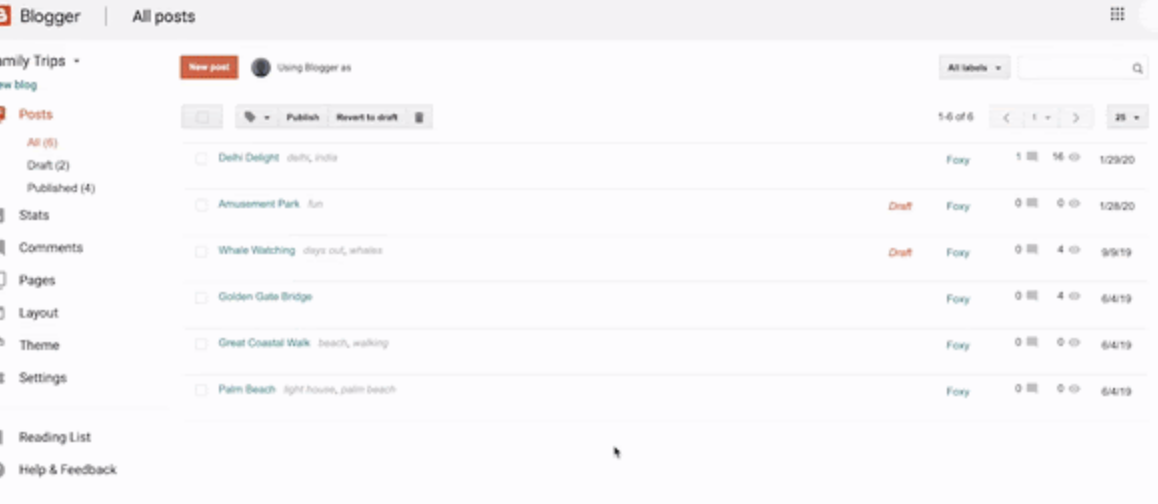 What is it?
Blogger is a website building site that is ran and operated by Google. You get a lot of benefits when you sign up for an account with Blogger, but is it worth getting involved?
PROS:
Free to build: You can build your own blog for free.
Google Ad sense: Once you reach the minimum requirements, you can sign up for ads on your blog with just the click of a button.
User friendly: The site labels everything out for you easily so that you don't have to worry about getting lost or confused.
CONS:
More unique layouts cost: Like everything else, more unique layouts will cost you some money. Though, not very expensive when compared to the other sites.
Not a lot of freedom for creativity: The site allows you to change certain things, but you don't get full and complete freedom until you do pay.
Consistent content: You have to make sure that you remain consistent when uploading things to your blog or Google will take away your ads and will no longer allow you to show up in search results.
Site: https://www.blogger.com/
Blogweb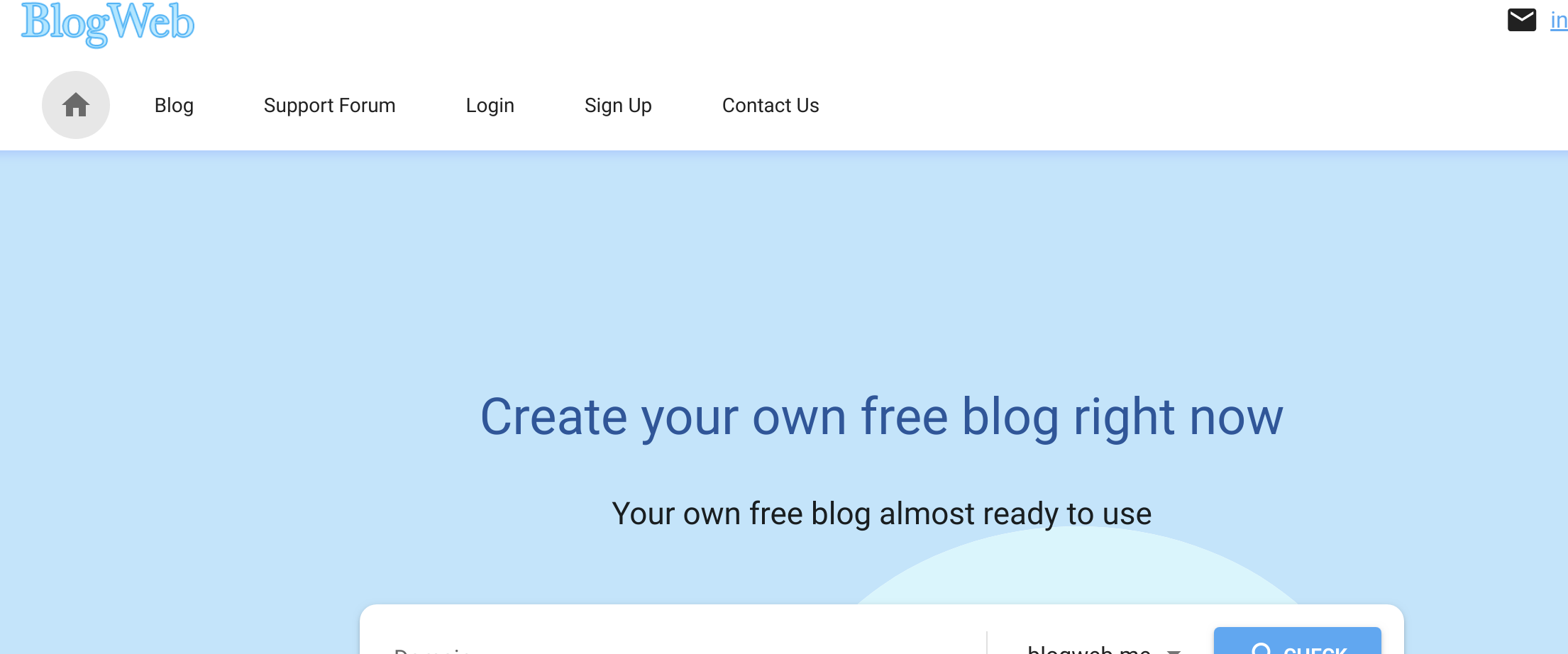 What is it?
Blogweb is a cloud based blog building platform You get a lot of features and benefits when you join to this system.
PROS:
Free to use: You can build your own blog for free.
Support custom AD: You can use any advertise campaigns and it has already integration with Amazon API underhood.
User friendly: The site labels everything out for you easily so that you don't have to worry about getting lost or confused.
CONS:
Copyright for free plan.
Not too much templates
Site: https://blogweb.me/
You can take a look some promo video about blogweb platform:
These are the four best alternatives to Wordpress. If I were you, I would attempt Blogweb first as it is the easiest and cheapest option to start with. It's an added bonus that you can put advertisements on your blog after about 3 months of successful content.